There is a memorial tree to commemorate John Knox, in Giffordgate, Haddington. The memorial stone beside the tree bears this inscription:
NEAR THIS SPOT STOOD THE HOUSE IN WHICH WAS BORN JOHN KNOX A.D 1505. IN COMMEMORATION AN OAK TREE WAS HERE PLANTED 29TH MARCH 1881. AFTER THE WISH OF THE LATE THOMAS CARLYLE.
Research now suggests John Knox was born around 1514 in this area called Giffordgate. Baptised in St Mary's Roman Catholic Church across the Nungate Bridge over the Tyne, he served as a choirboy before progressing to Haddington Grammar School.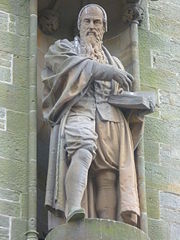 He trained as a priest at St Andrews University before returning to serve St Mary's parishioners as a Notary Apostolic – a country lawyer dealing with everyday legal issues.
In 1542 Knox took up his sword to defend the charismatic protestant preacher George Wishart who was preaching throughout Scotland's countryside and in private homes. In 1546 Wishart preached 2 sermons
inside St Mary's after which he was arrested, tried, convicted of heresy and burned alive outside St Andrew's Castle.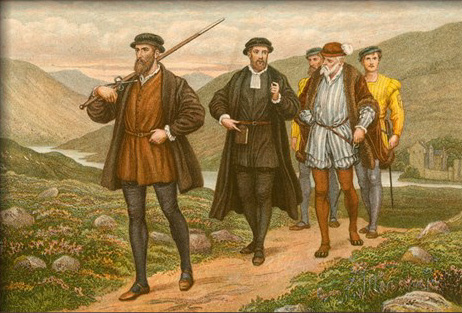 Knox went into hiding but soon returned to St Andrews to preach his first sermon and to serve the protestant forces occupying St Andrews Castle. When the castle was taken by French forces he was captured and condemned to toil as a galley slave for 19 months.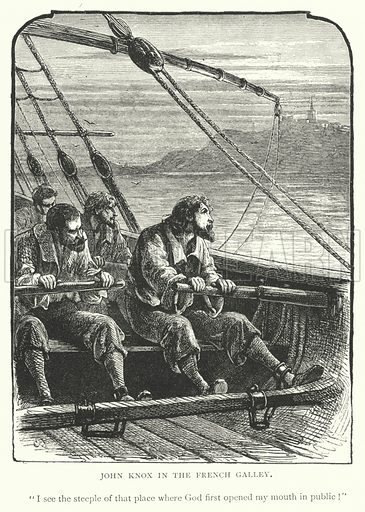 Freed in 1549, he became a pastor in the English reformed church and served as chaplain to Edward VI. When the king died, he was succeeded by catholic Mary Tudor, forcing Knox to flee to Geneva where he
studied under John Calvin and formulated his now infamous opinion of female rule: The First Blast of the Trumpet against the Monstrous Regiment of Women.
In 1559 a protestant army raised by the Lords of the Congregation summoned him back to Scotland to lead the Reformation. In 1560 the Scottish Parliament declared the protestant faith to be the official
religion with Knox as founder of the Presbyterian Church and minister of St Giles in Edinburgh.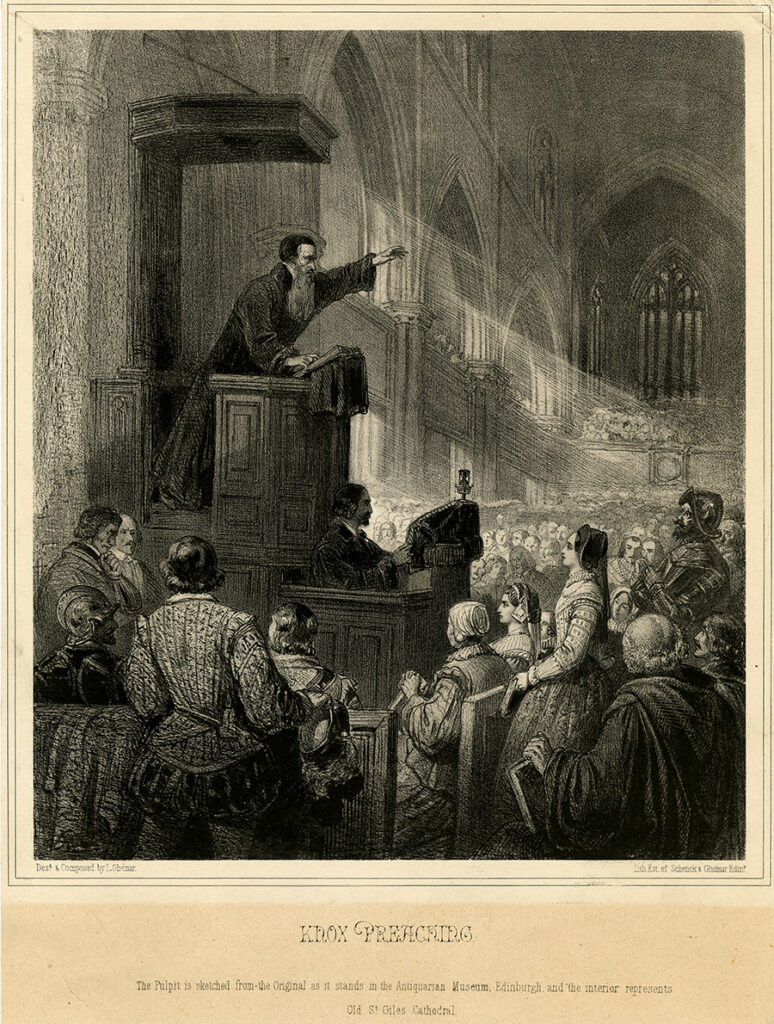 When the newly widowed Mary, Queen of Scots, returned from France to claim her throne in 1561, Knox stirred up dissent amongst the nobles. After a tragic sequence of events–the murders of her secretary, Riccio, and her second husband, Lord Darnley, and her third, ill-fated marriage to Lord Bothwell–she was forced to abdicate in favour of her infant son (James VI) and seek refuge in England.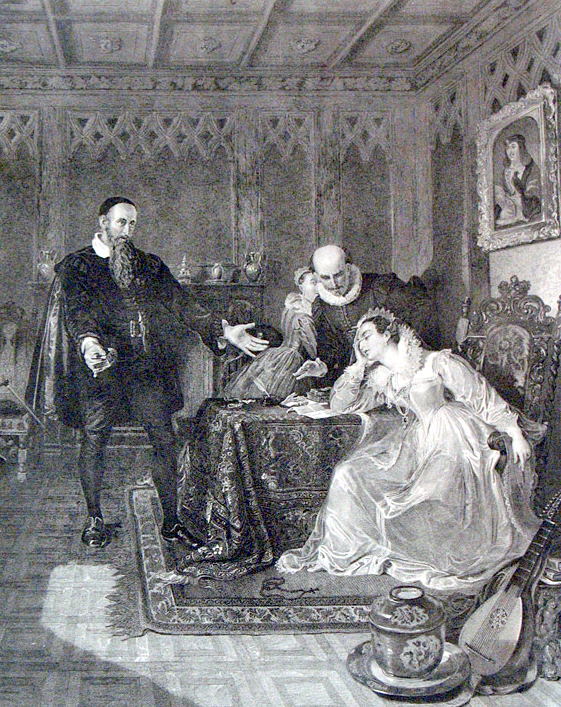 Conflict reignited between supporters of the catholic queen and those of the protestant regent, James Stewart, Mary's half-brother, whose assassination in 1570 greatly dismayed Knox. In 1572 he suffered a stroke and died on 22 November at James Mossman's House, now known as John Knox House on Edinburgh's Royal Mile. His grave site is marked at Parking Lot No 23 outside St Giles Cathedral.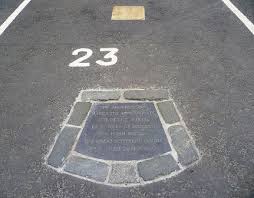 Knox married twice. His first wife bore him two sons and his second, three daughters. Jane Welsh Carlyle, wife of Thomas Carlyle, claimed to be a descendant of John Knox. Her grave can be seen inside St Mary's and her house is near the John Gray Centre on Haddington's High Street.
Please explore our website for more information on John Knox, Mary Queen of Scots, famous townspeople such as Jane Carlyle and the illustrious history of the Royal Burgh of Haddington dating back to the 12 th century.
There is a great youtube video 'The First Blast of the Trumpet' narrated by Marie Macpherson where you can find out much more – click here to view.