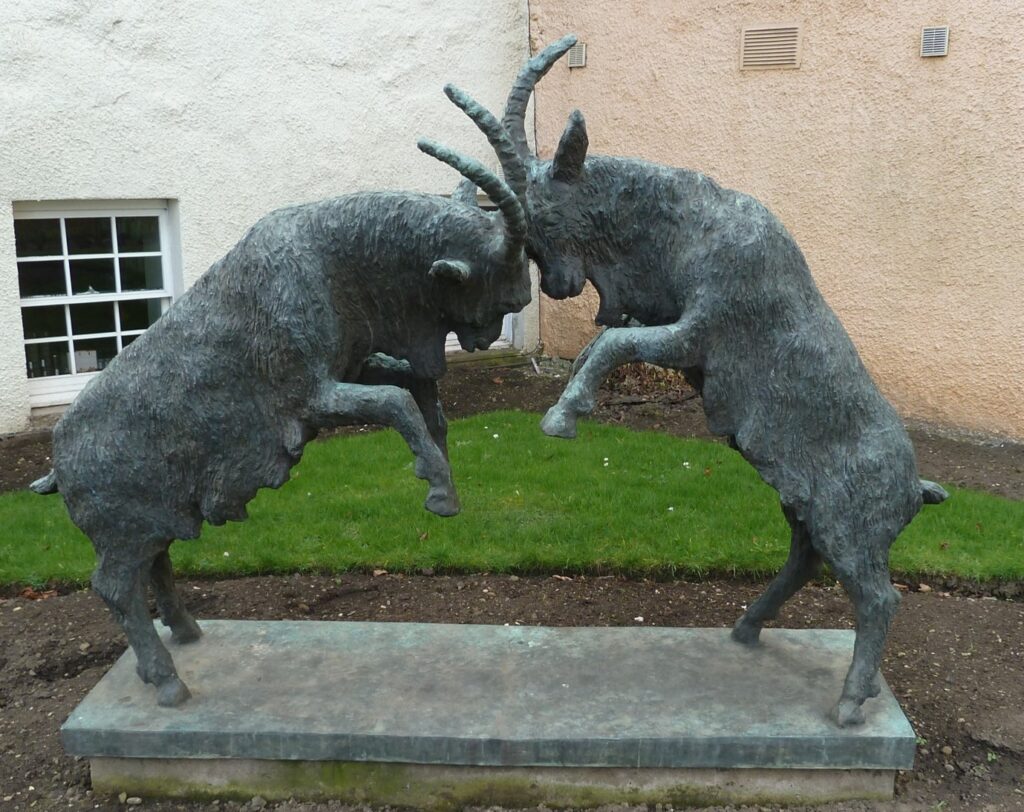 Gateside Hi-Tech Industries
Gateside is now largely commerce and coffee but the site once housed three high-tech industries. Hilger & Watts were the first to arrive in 1969. They made optical instruments. The Norwegian company Tandberg followed making colour TV sets. The 'fighting goats' behind the former George Hotel were a parting gift when they closed in 1979. Mitsubishi Electric were next, making colour TVs and at its peak employing 600 with a labour force drawn from across the county and beyond. News of its closure was reported in the Courier on April 10th 1998.
Haddington's History Society has a tradition of recording previous industries in the town.  Jack Tully Jackson produced two DVDs, Haddington Industrial Heritage and Made in Haddington No More featuring Kilspindie, West Mills, the Distillery, Rosehall Foundry and other concerns. More recently the Society recorded the memories of Nungate residents for a Scotland's Urban Past project hosted by the forerunner of Heritage Environment Scotland. Working with the European Ethnological Research Centre at the University of Edinburgh, sheep, dairy and arable farmers in the county were recorded just before the Covid outbreak.  Once again in partnership with EERC, the Society are now recording those who worked in the Gateside high-tech industries.  
If you worked for any of these hi-tech industries and you would like to add your recollections for this project, please contact Eric Glendinning by clicking on the button below.
View here some photographs and video of the Gateside industries: