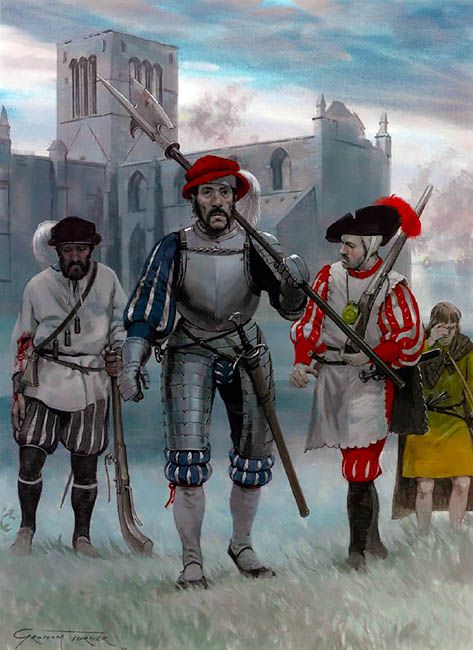 Intro to the project
The Siege of Haddington Research Group (SHRG) is affiliated with Haddington's History Society and with specific interest in the siege of Haddington.
It took the English pioneers and soldiers sixty eight days in the summer of 1548 to turn the Royal Burgh of Haddington into the first great 'trace italienne' fortress in Scotland. This revolutionary design had developed on the continent in response to the rapid development of artillery. When the English garrison, starving and plague ridden, was forced to leave some 19 months later, the fortress was razed having withstood all that the Scots and their French allies could throw at it.
Looking around Haddington today there appears scant evidence as to the fact that the siege ever took place at all. Odd pitting in the church walls, curious mounds in the adjacent fields and local stories of bodies found in the backyards of the baker's shop provide tentative and sketchy reminders of this sanguine confrontation. Scotland's longest siege seems to have been lost to history.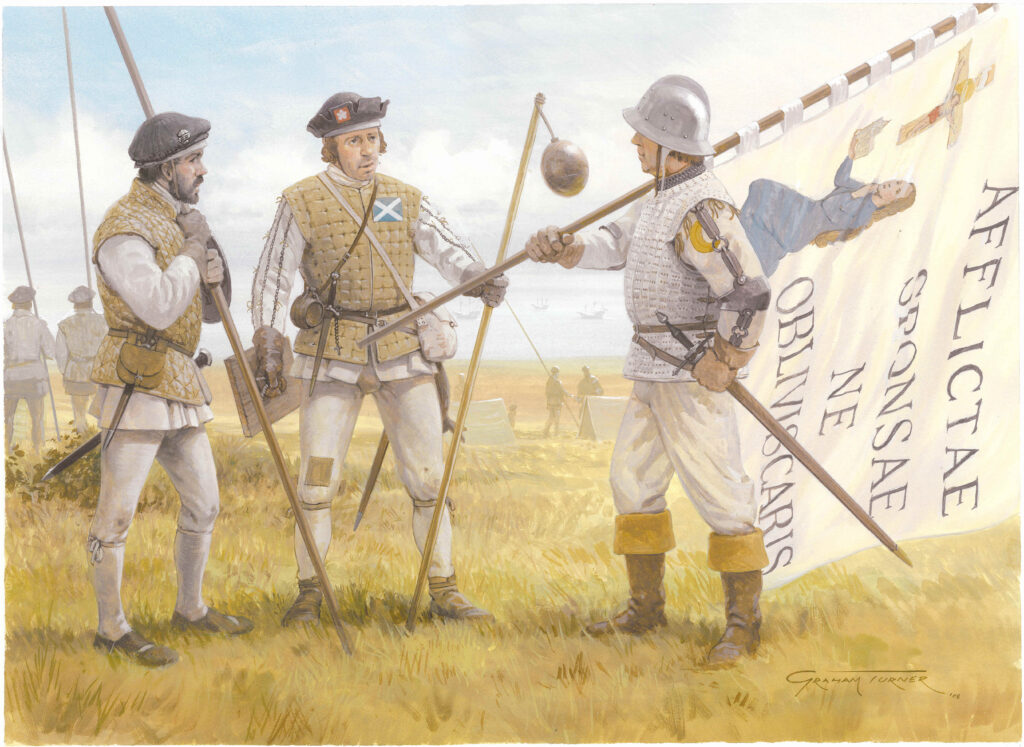 The fort was the subject of a MLitt in Battlefield and Conflict Archaeology by Jon Cooper in 2008 and this project is hoping to add to this significant piece of work. It will attempt to piece together the enduring written and physical evidence and place the remains of the fortifications into the modern landscape. It is hoped this work will be used by archaeologists, historians and town planners alike to encourage greater debate and further investigation.