Haddington, the county town of old Haddingtonshire, has seen more than its fair share of drama over the years.
The county is peppered with iron-age hillforts and other prehistoric, Saxon and Viking monuments. A hoard of Roman silver was discovered in the last century just five miles from the town.
The Royal Burgh of Haddington itself was created by King David I in the 12th century and it soon became the fourth largest town in Scotland. It has been destroyed by invading English armies several times over the years. In the 16th century Haddington endured a lengthy siege when an English army held the town against the combined forces of Scotland and France.
The town boasts a royal palace, a medieval Abbey and substantial 16th Century town walls all of which are now hard to find but St Mary's, the 14th Century parish church, is one of the largest in Scotland and still in daily use. In 1548 the famous Treaty of Haddington, betrothing Mary, Queen of Scots to the Dauphin of France, was signed at St Mary's Abbey.
We have had our share of famous faces, old and new, linked to the town, Kings, Queens, great men and women were born and lived here with even the occasional film or rock star passing through. If you delve deeper, you will find witches, fights, fires and floods and through our annual programme of guest speakers and outings we hope you'll be encouraged to join us.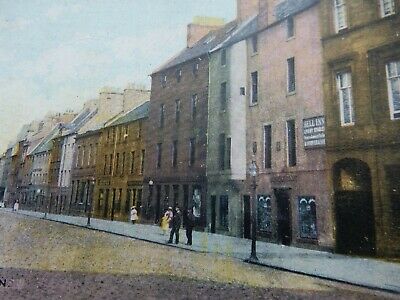 Talks, meetups, outings & more
The society puts together a 'season' of meetings on one Thursday of each month in the West Church Sanctuary at 7.30 pm.