Haddington's History Society is actively involved in a number of local projects. Our membership is very varied with a wide range of skills to hand. As you'll see below, we are currently undertaking projects that require documentary research, excavation, geophysical analysis, metal detecting and historic building surveys around the town. More is planned!
Here, we will keep you up to date on progress and if you feel you would like to get involved or have something else to offer we'd love to hear from you.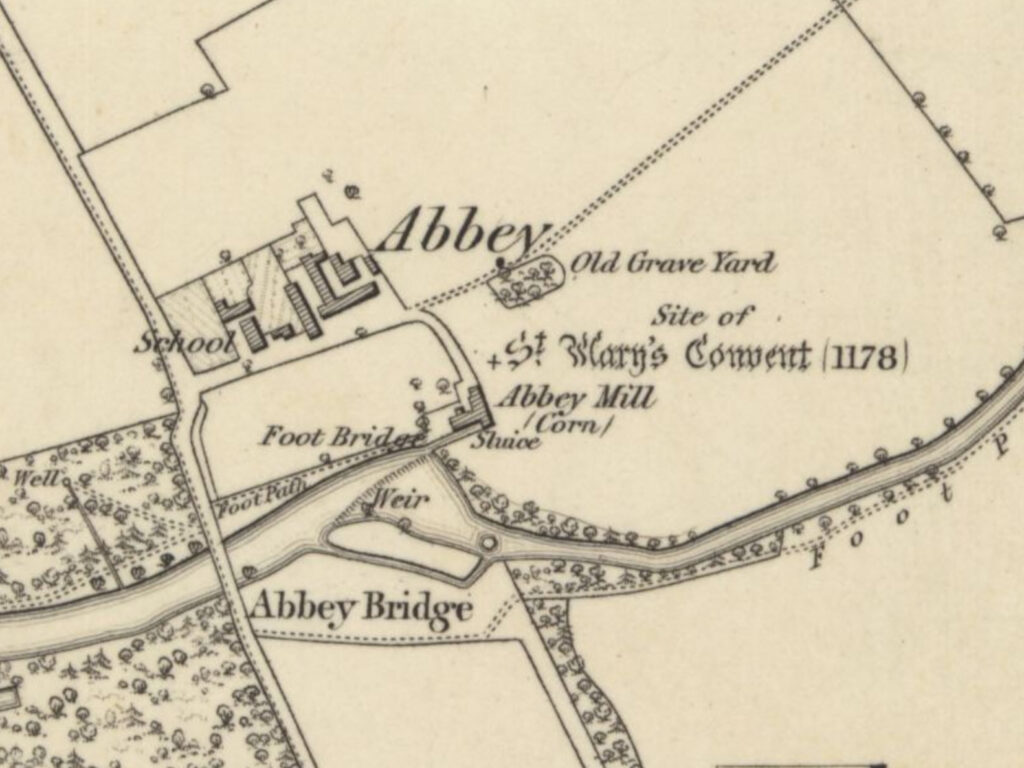 The Abbey was once one of the most important buildings in the town. Although there is not much to see these days members have untertaken important research that is making it's way into new noticeboards, pamphlets and school information packs.
---
6 inch OS map 1854 The date for the Abbey should be 1158. National Library of Scotland